Sterke macht, zwart lichaam met speciale roestvast staal versieren, Juicer Collector lade helpen u om SAP direct in uw kopje, deze citruspers is precies de degene die u zoekt!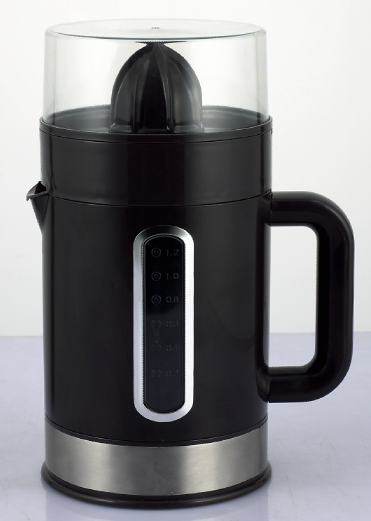 220-240 v/100-127VAC50/60 Hz
1.2 L capaciteit;
Materiaal van pot en deksel: ABS & AS
Met 1 Druk op kegel;
Juicer verzamelaar lade zijn gemakkelijk te verwijderen en schoon
Afneembare onderdelen voor eenvoudig operationele & reiniging;
Alle onderdelen zijn gemaakt van veiligheid plastic zoals PP, AS, ABS, die volledig voldoet aan de standaard voedsel. Wat meer is, is de functie vrij goed. Het vele strenge tests om de betrouwbare certificaten, zoals GS, CE, RoHS, LFGB, CB, ETL, REACH, EMC, etc. is verstreken en de inspectie van de bemonstering moet gebeuren gedurende het gehele productieproces, waardoor de kwaliteit kan worden verzekerd. Wat meer is, bieden we de periode van 1 jaar voor de garantie van de producten.
De basiskleur is zwart met de capaciteit van 1.2 L. The Juicer verzamelaar lade kunt u SAP direct in uw kop , Just dat handig! En het moet alleen zeer gemakkelijke bediening en reiniging. Dus het is zeker de beste keuze voor uw familie of uw dagelijkse leven!
Product Categorie : Citruspers